Byaasgaard - That's Sustainable Holiday
Hytter, Høns, Geder & Får, Gårdbutik & Komforttelte - lige i vandkanten
Byaasgaard er camping, men også en bondegård med Gårdbutik og 26ha lækker natur lige ned til fjorden – dyr, nyplantet frugtplantage & fødevareproduktion under omlægning til økologi
I Gårdbutikken finder I lokale varer
Cafe'en har bl.a. Smørrebrød & Morgenmadsmenu
We are located in scenic surroundings and right down to the water/fjord, with own jetty
Byaasgaard is a sustainable holiday where climate, environmentally and socially responsible camping are in focus
During the summer, we host open events - such as concerts and communal meals - for the whole of Halsnæs and the surrounding area.
With us are, campers, residents from the local area and country people welcome.
Follow us @ Facebook to follow our events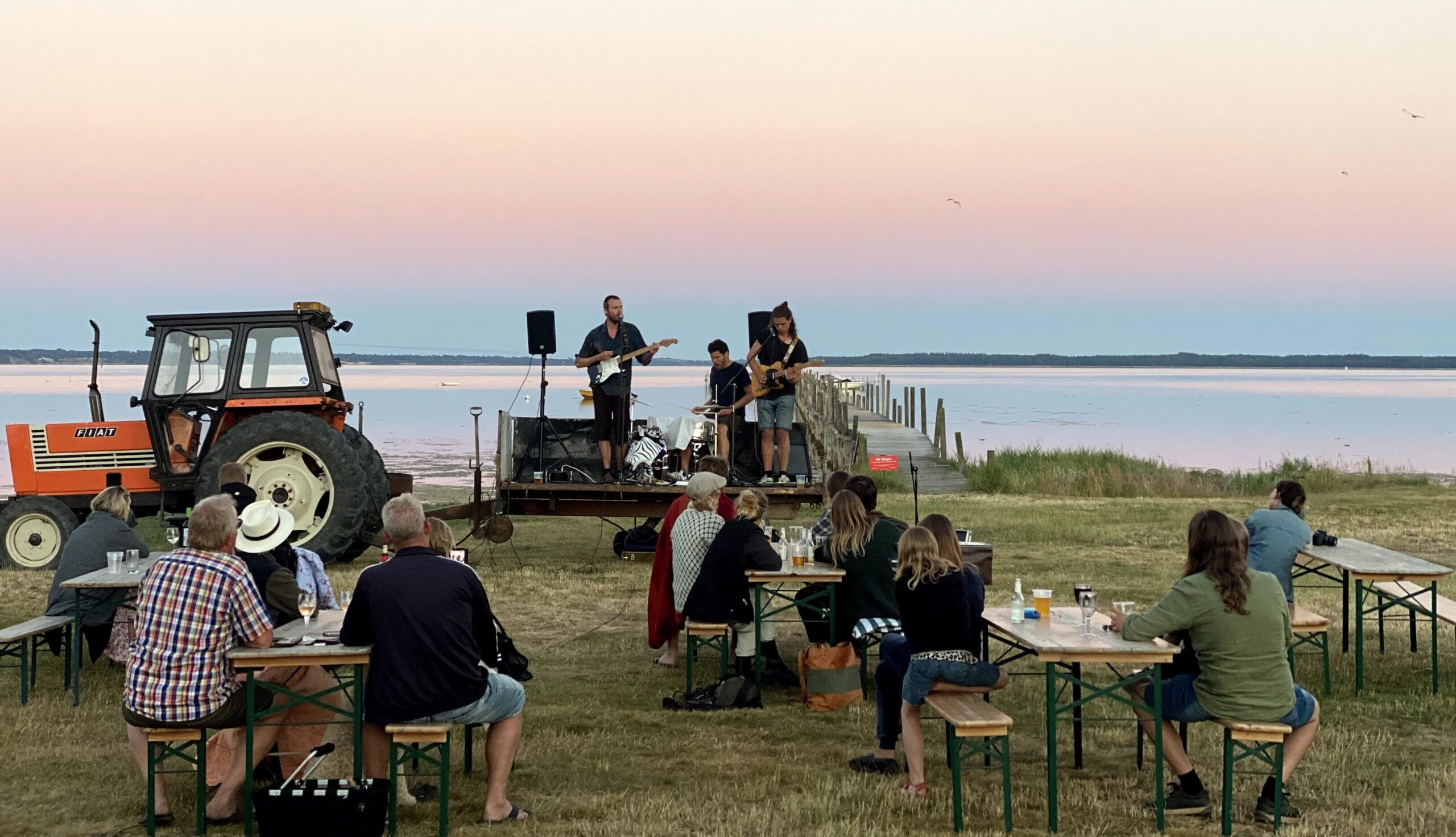 Bæredygtig Camping ved Hundested
På Byaasgaard sigter vi mod at benytte de mest bæredygtige løsninger, når vi udvikler vores virksomhed.
Vi ønsker at minimere vores klimaaftryk og dermed skabe muligheden for at vores gæster kan holde en klimavenlig ferie på Byaasgaard.
Vi tager udviklingen skridt for skridt og kommer man mon nogensinde i mål? Men vi arbejder målrettet ud fra disse fire verdensmål.